REPAIR
If you are ever in a jam and need a repair don't hesitate to call one of our experienced technicians.
New evaporator coil.
BEFORE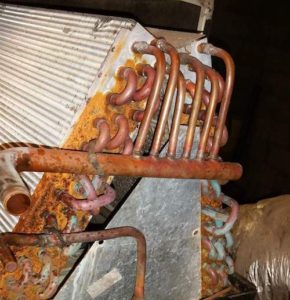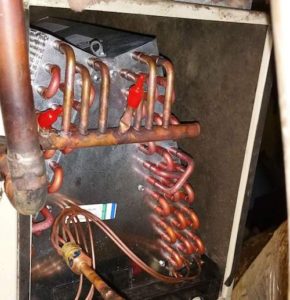 INSTALL
Need a new unit for your home or business? Call us for a free no hassle quote on a new HVAC unit that one of our professionals will install.
4 Ton Heatpump package unit
BEFORE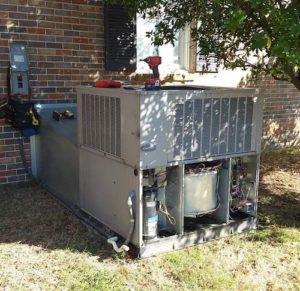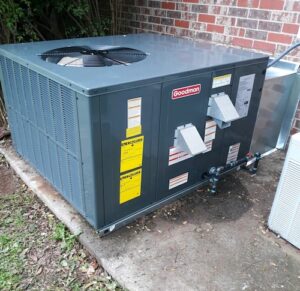 MAINTENANCE
Before every season you need to have your units maintenanced to make sure your system is running efficiently.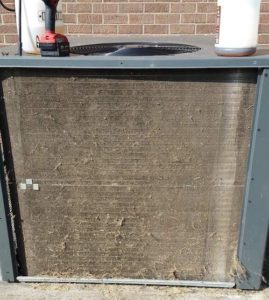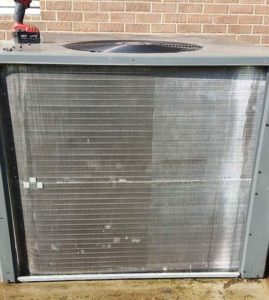 "Brian is hands down the most honest & hard working man in the business. His work is top notch & you won't find a better company to take care of your heating & cooling needs."
Karl Daigle
"This is the third time our AC unit has gone out in a year. We decided to call comfort heating and air. Brian was friendly, courteous and efficient. We are very pleased with this company!!!!!"

Brittany Moss
"Brian and his guys did an awesome job! He found multiple problems with our old unit which resulted in us replacing the whole thing.  I will definitely be calling him with future problems!"

Karson Chittanavong
"Sea maiorum constituto quaerendum in, est bonorum tacimates te, ut elitr efficiantur has. Recusabo persequeris nec id, an usu liber voluptaria."
Jane Bloggs – CEO Google.com
"Augue liber essent eos cu, at viris laoreet cum, at mei dolore doming verear. Nusquam percipitur ut has, te altera iudicabit ius. Vix ut quod."
Jack Bloggs – CEO Google.com
"…Ei eos magna veniam debitis. Ut per clita virtute percipit. Populo sensibus mel cu, sea utroque gloriatur ea, no mea choro viderer deserunt."
Joe Bloggs – CEO Google.com
Our Techs Are Paid By The Hour Not The Parts.
We Fix What Needs To Be Fixed!